The 91st Academy Award Show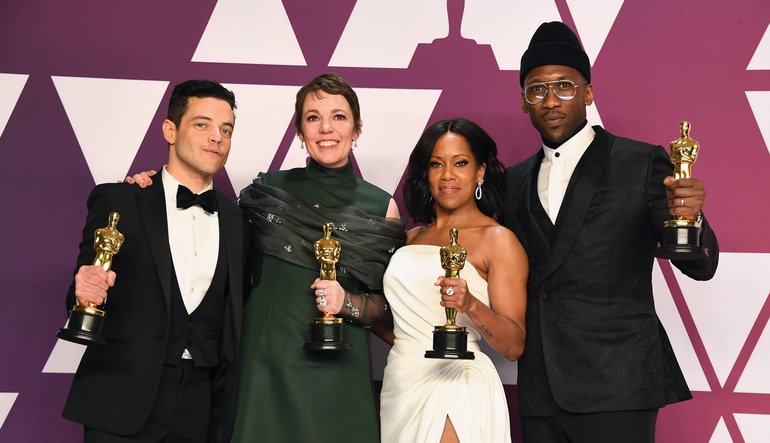 When the public is roaring with excitement and criticizing the nominees, you know that the Oscars are approaching us. This year the 91st Academy Award Show will be hosted on February 24th and people are pumped for it. The Oscars are the annual presentation of the academy awards given to many actors, actresses, singers, etc,. While every year, there are different controversies with the nominations, this year's controversies are quite different from previous times.
  This year, social media users seem to be angry at the fact that some movies were nominated several times. Alfonso Cuaron, directed Roma which is a movie about a domestic worker in an upper-middle class house up in Mexico City with inspiration from the director himself. The nominations were recently released and the movie Roma appears to be the leading film above all other movies.
  "My family was so excited to watch this movie as soon as it came out & I've heard so many other people talk about it, I'm happy it was one of the nominations" Lisa Biswas (12) said.
  This movie got many Latin-Americans excited to see this movie being released which helped it reach the success that it's gotten at this point. When it first came out on Netflix, my mom was very excited to see this movie come out because she lived in Mexico City for a large majority of her life so this movie will most likely hit home to a lot of people.
  There have also been a few nominations that have left the public upset. The film, Black Panther got nominated for the Oscars several times this year and people were not at all happy about it. Although it was a good movie, the majority thought that there were movies that definitely topped the movie Black Panther, due to this, social media has been raging with wrath.
  "I think it was a good movie, but it was definitely too over-hyped and I don't think they deserved to be nominated more than once" explained Bianca Santos (12).
  A year ago, during the Oscars, many celebrities participated in the #MeToo movement, so people are wondering whether they're going to do it again this year. People are also wondering whether this movement is reliable or not.
  "Personally, I believe that this was a great movement to get people aware that these are occurring and it's time to speak up about it" said Tariq Paulding (12).
  With the Oscars quickly approaching us, at the end of the day every single one of the  nominees have worked extremely hard to get to this point, despite the fact that people have differing opinions.