America's Favourite Cookies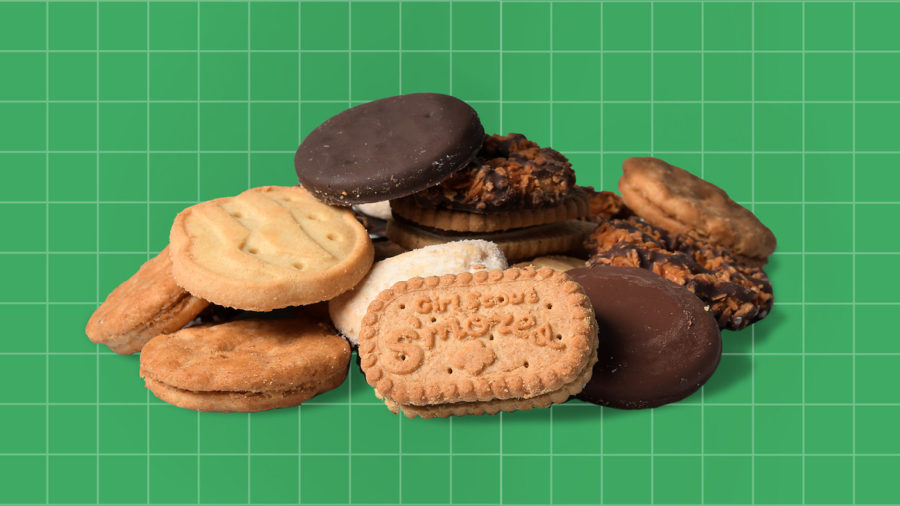 From Samoas, to Thin Mints, to Lemonades, Girl Scout Cookies are undoubtedly America's favorite cookie.
 For over a century, girls across America have been given a chance to be introduced to entrepreneurial experiences and raise funds for their organization by selling cookies.
 The Girl Scouts teach young girls across America skills needed in today's political climate and economy.
  Starting in 1917 as a high school bake sale, the cookies took off by storm. Girls realized that selling cookies could be very beneficial to raising funds for a program that benefits young girls.
 According to Marzell Urquhart (12), "Girl Scout Cookies are really good. I enjoy when they come around this time of year."
 This is the main consensus with most Heritage High students; Girl Scout Cookies are a favorite among most.
 People also enjoy the fact that there are multiple flavors and each one has its own distinct taste.
 "Most flavors are good, but I don't really like the Samoas. I don't really like the coconut, to be honest", Urquhart stated.
 People also enjoy the fact that they are supporting a cause with their purchase of Girl Scout Cookies. By purchasing Girl Scout Cookies, you are helping the Girl Scouts do amazing things in their community such as feeding the homeless and helping at animal shelters.
 "I love Girl Scout Cookies and it's even better that I'm supporting a cool program for girls. It makes me feel better when I eat a lot of them," said Morgan Warren (10) jokingly.
 The Girl Scouts also use the proceeds from selling cookies to give girls in the program Life Skills, skills in the STEM field, activities in the outdoors, and entrepreneurial skills.
 Madeline Russell (12) was once a Girl Scout and had this to say about the organization.
 "It was fun and I enjoyed it. I would say it does build skill in young girls and being with the program gives them more of an opportunity to succeed."
 These cookies are a favorite in many American homes and they've been enjoyed by generations.
 The cookies represent the bright future and great opportunity of girls in each of their respective troops.