College Playoffs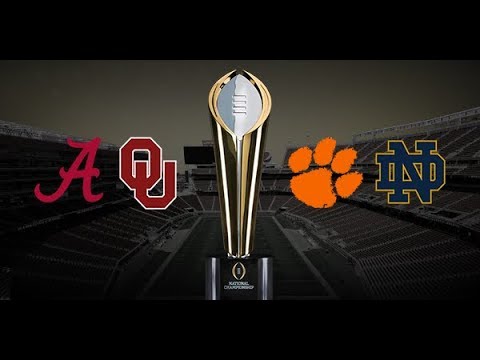 The college football playoffs is an exciting time of the year for many. As the college football playoffs start Saturday December 29th the top 4 teams, Alabama, Clemson, Notre Dame and Oklahoma face off and try to win the championship. Alabama and Clemson both were in the playoffs last year but Oklahoma and Notre Dame are new teams in it this year. We have a lot of mixed opinions on campus on who the winner will be. Some people are rooting for a particular player, while others are rooting on the team as a whole.
"I would say the team that I would be interested in winning it all is Alabama, just because they have a hometown young man from Antioch High School who plays on the team named Najee Harris, so it's exciting to see him on the team," said Mrs. Emmler a Heritage para.
Jayden Ennis (9) has his sights set on Oklahoma.
"Oklahoma because Alabama is always winning the championship, I feel like they deserve to win and they have a whole lot of potential to win," said Ennis
Anthony Crews (11) likes to root for an underdog.
"UCF because they went a little under the radar, even though they have only played one  ranked team this season, it still takes talent to be undefeated," said Crews.
"The bowl games, I particularly like the rose bowl because it's the pac 12 and the big 10 and then they have the parade," said Emmler.
Ennis is a patriot football and basketball player. He hopes to continue his athletic career in college.
"I possibly could go to the NFL after as well and make enough money to support my family. Overall I would use college football to my advantage and prepare for the future," said Ennis.
Ennis's goal is to play at Arizona State. He has always liked the University and loves their uniforms.
"Arizona State. I've always wanted to go there, they have the best uniforms to be honest and my dad almost went there but chose not to, so I want to go there just to show him what he missed out on," said Ennis.