Fulfilling Heritage High's Mission of Inclusivity Through Unified Sports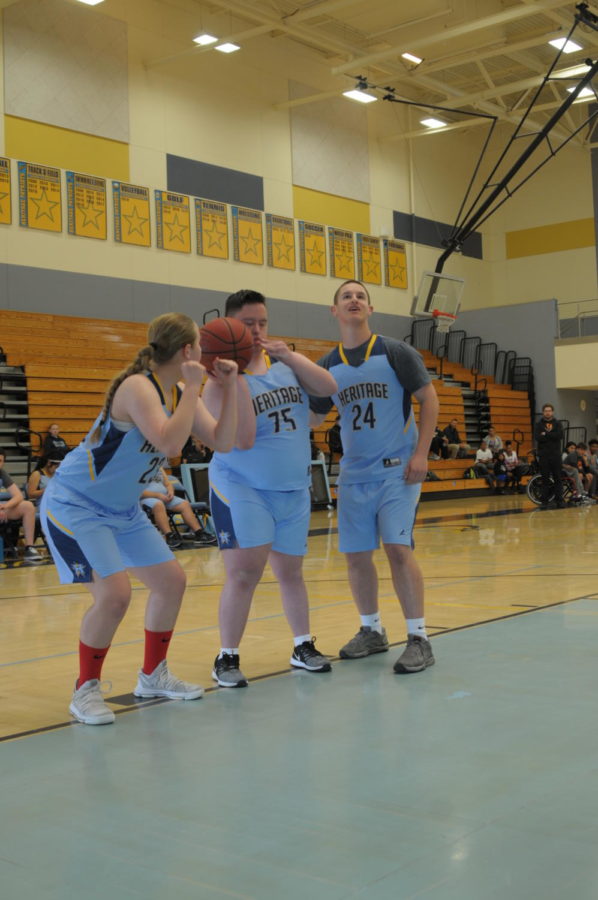 Over seven years ago, a remarkable step was taken by Heritage High's athletic program to partner with Special Olympics of Northern California to create a Unified Sports Program for the school.
     The primary purpose of such a program is to encourage social inclusion by motivating students of special education services and their peers to apply teamwork and understanding to work together and build relationships.
      Heritage offers Unified soccer, bowling, and basketball in their program, helping to create a variety of choices for the students to participate in. It is an amazing opportunity to encourage and enable students in special education to explore their options and discover what they enjoy doing.
     "Unified Sports is a wonderful way to involve students in special education services with the school, helping to promote physical health and the development of new friendships," claims Adanna Ihenacho, a senior at Heritage and spectator at the Unified soccer game Thursday.
      Ihenacho highlights the fun she had at the Unified Soccer game on the 17th of October, stating that it brought her "joy to see the students interact and work with one another."
     With the help of many students of different grades from Heritage, the Unified Sports program has been able to help provide the same fun and exciting high school athletic experience for those involved and has proven to positively affect some of the players.
     Baylee Elles, a student at Heritage and cheerleader for the Unified soccer team, states that Unified Sports has noticeably made some life-skills students "feel more included and connected with other people".
     According to another student at Heritage and player on the Unified Soccer team, Emily Bingham, states that "Every time they go on the field or come off there is a smile on their face, whether we're losing or winning."
      Not only has Unified Sports impacted players in special education services, but has also had an inspiring impact on those playing and cheering with them.
      Bingham says "The kids in lifeskills are truly the best people and getting to know them is a blessing" for her, and that Unified Sports is a "great way to really understand who they are and just how there really is no difference between them and us."
      Also, Elles emphasizes that cheering for Unified Sports has inspired her, expressing that she enjoys most "hanging out with the Unified soccer players because they're such fun and nice people to be around."
     Ultimately, the future for the Unified Sports Program looks bright, and Heritage can go even further to establish even more available sports to join for the students, such as flag football. Until then however, the program continues to accomplish so much here at Heritage High and helps the school fulfill its' mission of inclusivity.
     The Unified Sports teams does deserve much more recognition and support though, and it is the duty of Heritage students to provide them with both. If you want to attend and see so many heart-warming smiles all around, don't hesitate to come and join November 1st at 4:30 pm on Liberty's campus to see their last soccer game of the year!