The Busiest Shopping Day of the Year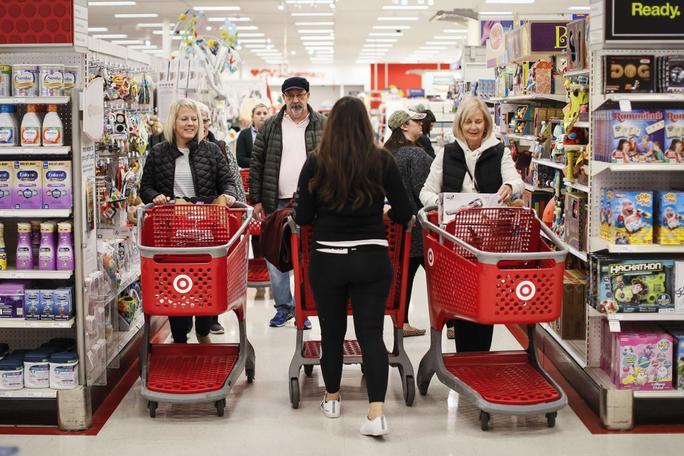 Black Friday: the day after Thanksgiving, regarded as the first day of the traditional Christmas shopping season, on which retailers offer specially reduced prices. This year, this non-traditional holiday falls on November 29.
     With the deals usually flying off the walls, customers of all ages scramble to their nearest mall in hopes of scoring an amazing discount on an item they've been eyeing forever, whether it be a television or a pair of one of the most expensive shoes on the market.
     Since prices are usually extremely low, many feel the want to spend tons of money on some things they might not even need but may feel a liking towards. Annually, the average American spends 500 dollars when Black Friday shopping.
     Veteran Black Friday shopper, Zacharie Belarmino (12), has been shopping on this hectic day for the last 3 years now. Every year, she strives to find things she has been saving her money up for, as well as purchasing gifts for her loved ones.
     "I usually spend 150 to 200 dollars… I think Black Friday has the best deals because companies know that a lot of people buy stuff for Christmas gifts," confessed Belarmino.
     While this event is retail's best day for sales, it is the sale's associate's worst day of work. With mobs crowding stores and customers fighting for products, it is an associate's job to watch the floor and take care of any theft or fights in the midst of it all.
     First time Black Friday worker, Leila Razinejad (12) works at one of the most hectic stores to be at on this day: Target. With over 400 employees at the Lone Tree location alone, these associates are well prepared with the coverage needed to keep the store as efficient as possible.
     "They've trained us with security measures and how to be safe. Every worker has to work at least 6 hours on Friday with no exceptions… my regular shifts do run from 4-8 hours so it won't be too much of a surprise," explained Razinejad.
     While there are many positives about Black Friday, like the deals, there is a dark side to the situation. Safety hazards usually spark up during this early morning event, due to the number of shoppers in a store at once and the chances of assault being involved in the competition for a certain item.
     "On one hand, you can buy things for a cheaper price, which is great because it helps people out and allows people to buy things they might not be able to. On the other hand, the way people act is way out of control and it's sad that people get hurt over things that are definitely not worth their lives," expressed Zachary Bishop (12).
     All this to say though, it is really up to one's self to decide whether or not to go out shopping on this annual day. And if you sleep in too late, there is always Cyber Monday.