Last Minute Christmas Gifts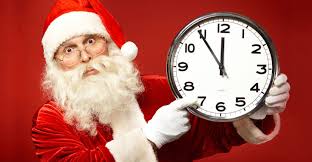 Hang on for a minute...we're trying to find some more stories you might like.
It's the day before its time to exchange Christmas presents and oh no! You don't have anything to give! That is when last-minute gifts kick in and here are some ideas.
  A cheap way to show that you care, but you don't have much time or money is to make a hand-drawn Christmas card!
  "I'll make them a card. Draw them something," Says Sabrina Servande (9)
  She would write "Merry Christmas!" with Christmas tree, and her friends favorite characters on the card. Servande believes that if the present is handmade it shows that they care.
  "I like handmade because I know that that person really cares," According to Servande.
  Not the Artist? Try Baking! Many students like Bianca Taveres (10) and Chay Abanid (10) would bake cookies or small treats and hand them out to their friends.
  But when in doubt…mugs always work according to Rylee Cagle (10)  one of Heritage's best gift-givers!
  "Mugs always work, no matter who it is…everybody loves mugs!" said Cagle (10)