Swinging their best to make it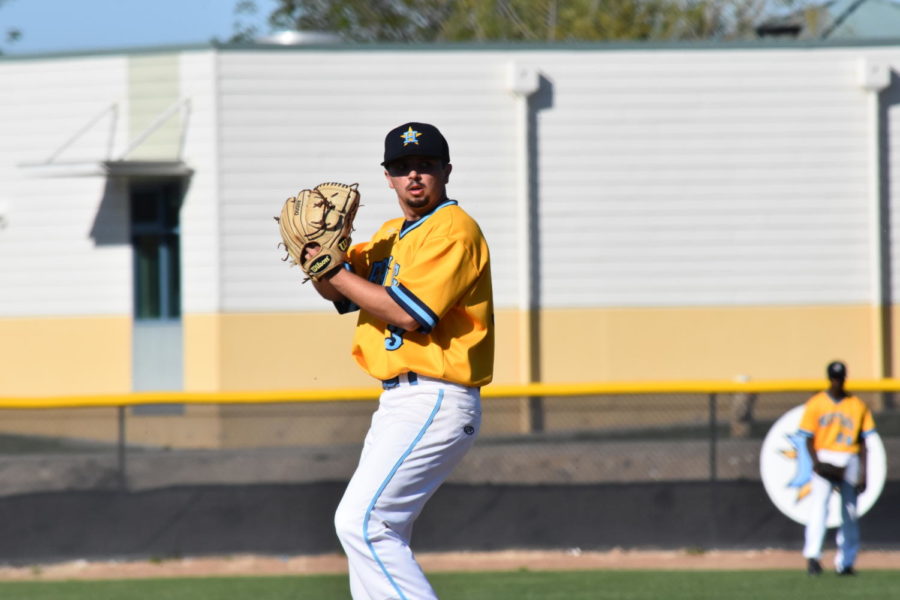 Tryouts for any sport are a high stress experience, where judgment is cast upon how skillful you are with your feet, a racket, a ball, or in this article's case a bat. February 5th was the first day of tryouts for Patriot Baseball here at Heritage.
  The Patriot Baseball coaching staff took to Facebook that morning to wish good luck to all players trying out: "I know this can be a stressful time, but I want to encourage to try to relax and just give it your all.
  Tryouts are on a structured, three day schedule: Each player is graded on hitting, throwing, fielding, and base-running for the first two days. On the final day an actual scrimmage takes place, allowing coaches to grade players based on live action games as well as pitching and catching.
  This year's tryouts had great energy. The weather coupled with the consistent pace of the drills made things easier for players. In addition, the coaching staff utilized a new app to input scores, which made the whole process a lot smoother.
  Coach Brannan, who manages the varsity players, talked about the differences he noticed at tryouts this year, saying that it is unusual for the Heritage team to have such a lack of players who are used to varsity. This year there were only three or four players with varsity-level baseball intuition.
  "This lack of experience is something we are actually excited about as a coaching unit, as it allows us to not rush over any aspect of the game. We can get the players ready for a long season."
  While tryouts are obviously draining on the players, they are also tough on the coaching. Despite what people may think, Coach Brannan made sure to emphasize that there's no right way to let a player down.
  "As baseball coaches we hate this time of year, because in the end we have to cut more players than we keep," expressed Brannan
  Every year the reaction to the roster varies. Those who are cut either approach their lack of success in a refined way or breakdown; both reactions are understandable.
  Luckily the coaching staff offers to sit down with all players to discuss their personal areas of improvement. Coach Brannan said it this way,
  "The best part is when a kid comes to the meeting, thanks us for the opportunity, and asks what he needs to work on. I love when they say, 'I'll be back next year.'"
  Now as the baseball season begins the Heritage student body can be sure to expect the best out of our Patriot Baseball players.