Standing Together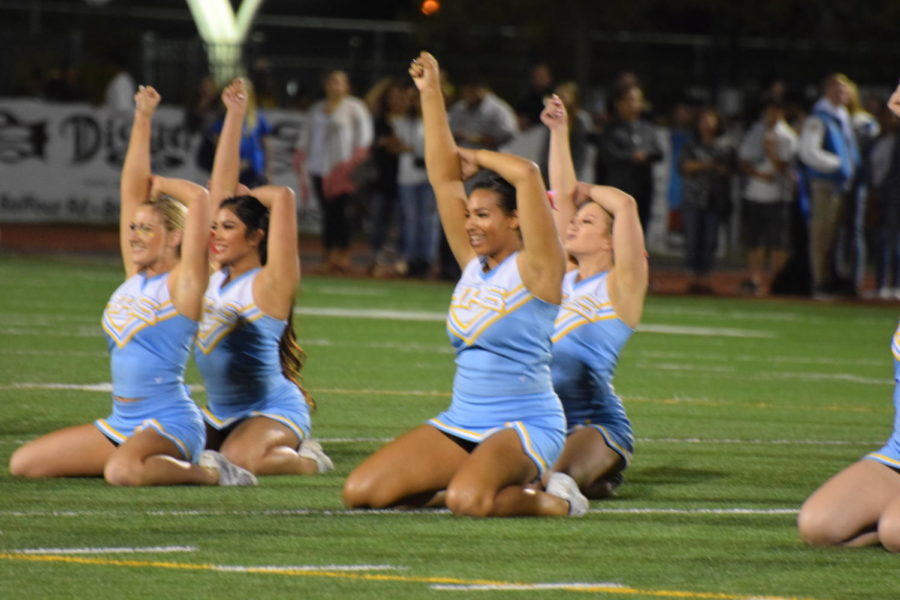 Recently the Heritage varsity cheer team flew across the country to Orlando, Florida's ESPN in Walt Disney World Resort to compete in the highly anticipated annual NHSCC (National High School Cheerleading Championship) competition. This routine trip didn't go completely according to plan, but in retrospect, February 10th was a memorable day that the team won't forget.
  The team spent months rehearsing for their big debut, and surely the spotlight was completely on the team with the event being broadcasted to over 32 countries nationwide. The team performed with over 800 other teams, and 15,000 athletes.
  "Every moment was something to remember, and overall tons of fun, all the work was definitely worth it," said Alyssa Gutierrez (10).
  Adversity is something that Heritage entirely faced this year. Within the first twenty seconds of the teams routine, one of the members sustained an injury which forced them to go off stage, and change the routine they had worked on all season in just ten minutes.
  "Tears, fear, and nerves were all in us. Then as we were backstage waiting for them to call our name we began to hear a Heritage chant… In that moment, we knew we would be okay," said Braydin Prevo (12).
  "Our second time being backstage after the accident we were getting ready to perform, when we heard 'our' song, we all bawled our eyes out, because in that moment we felt so connected, we no longer felt the pain in our bodies from all the hard work, but the fight to go back out on stage and perform amazingly," said Laney Green (10).
  The team managed to pull it together and perform for a second time, and performed without any mishaps. Eight teams moved onto semifinals that day and unfortunately Heritage wasn't one of them.
  "This whole year our coaches told us to leave our hearts on the mat and we did… that's why it hurt so much," said Gutierrez.
  "Our goal was to do our best and that's exactly what we did. Together we stand, together we fall," said Prevo.
  After the competition the girls were able to spend a few days taking advantage of all the magic Disney World has to offer from Mickey Mouse ice cream, to pineapple Dole whips, rides to photo opp's. Although the team didn't do as well as they hoped to, they had fun in the park and plan on bouncing back for next year's championship.