March Melodies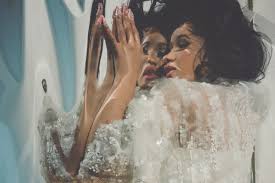 Hang on for a minute...we're trying to find some more stories you might like.
   What's new in March music? The month isn't even halfway over and notable artists have already released quality music. Some of those releases include classics such as Suicidal Tendencies and Judas Priest or newer, popular artists such as Logic.
  Judas Priest's new album, titled 'Firepower,' includes 14 tracks and was released March 9th. This album has been expected for a while with fans waiting since 2014. Judas Priest singer, Rob Halford discussed in an interview at Rock and Roll Fantasy Camp: "I think it's very important that we make another stand-alone record again, a heavy metal record that's going to have its own legs and just be as different as all of them have been so far."
  March 9th didn't just give us Judas Priest's album, it's also the same day Suicidal Tendencies' recent album, titled 'Get Your Fight On!' was released. 'Get Your Fight On! contains 10 songs; two of those being covers.
  "The album is so good, I have it on repeat," said Abby Sullivan (11), "My dad and I love this band, so we were really excited for them to release new music."
  The rapper Logic also released an album named 'Bobby Tarantino II,' containing 13 tracks. 'Bobby Tarantino II' was released March 9th along with the previous two albums.
  Not only have Western artists provided us with new material, some Eastern artists have been putting out quality work!
  One group under the spotlight right now is the Korean group NCT. Currently, their main project is the album named 'NCT 2018 Empathy,' a project utilizing all 18 members contained in their three subunits NCT U, NCT Dream and NCT 127. Music videos have been released for their tracks Boss, Baby Don't Stop, Go, and Touch. These tracks were released February 19th, 26th, March 4th, and 13th respectively.
  Sydney Pratt (11) gives her perspective on the title tracks released by NCT: "My personal favorite is Touch because it's such a happy sounding song, but all the songs released have been amazing. NCT is such a versatile group."
  March has been a great month for music so far. Keep an eye out for releases from artists including Stone Temple Pilots and Hayley Kiyoko!