Close and Affordable Travel Locations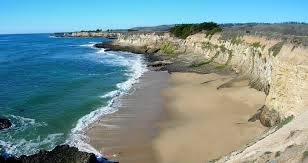 Hang on for a minute...we're trying to find some more stories you might like.
With good weather approaching this spring you will want to spend less time indoors and go out and take in what nature has to offer. Traveling to tropical or distant destinations can be pricey and tedious to plan. Why struggle with such expenses and days of planning ahead when you can drive a few hours to beautiful and fun locations ranging from warm sandy beaches to the luscious Redwood forests.
"My friends and I used to hike and explore Nicene Marks and the trails by UC Santa Cruz a lot," said Preston Taylor, past Santa Cruz County local and current Heritage High sophomore .
Nisene Marks is a state park located in Aptos, California and contains 40 miles worth of hiking trails. A perfect place for running, hiking, backpack camping, dog walking, and maybe even horseback riding. The entrance is a minute off Highway 1 on Aptos Creek Rd making it possibly the easiest state park to get to in the Santa Cruz County.
The trails by UC Santa Cruz are contained within another state park, Wilder Ranch State Park, located in Santa Cruz, California, which holds forested trails as well as coastal trails overlooking the ocean. Animals such as dogs and horses are prohibited within the park leaving hiking and running to be the main activities that can be done on the trails. However, the park, in the past, was a dairy farm with many of the buildings still being used as a museum.
"Beaches I visited a lot while I lived there were Shark fin cove, sunny cove, and hidden beach… There are a lot more but these are the best ones," Preston went on to add.
Shark fin cove is located in Davenport, California, Northwest of Santa Cruz off Highway 1. The name comes from a rock formation off the beach resembling a shark's fin. The appeal of this beach is that it is not well known by non-locals and the amazing sea cave that holds the cove to a high standard. To find it you'll need to keep an eye out for the shark fin rock formation emerging from the water as the exact address isn't available.
Sunny Cove is a local hangout spot located at East Cliff Dr., Santa Cruz. Located 10 minutes away from the boardwalk, it's easy to find. With the ability to cliff jump as a bonus this small cove is often empty due to tourists focused on the Santa Cruz main beach and boardwalk.
Hidden beach, or Point Lobos, is located in Monterey, California and is a National Reserve at 62 California 1, Carmel-By-The-Sea, California. With a lot of pocket coves and beaches around the reserve, it's a beautiful place to visit and explore. Many of the coves look to be out of a magazine showing a remote location that couples, families, and friends take long vacations to visit or just see. Yet, these locations are all just a couple hours away making them must-visits on your upcoming days off.