The Collision of Homecoming & Tech Week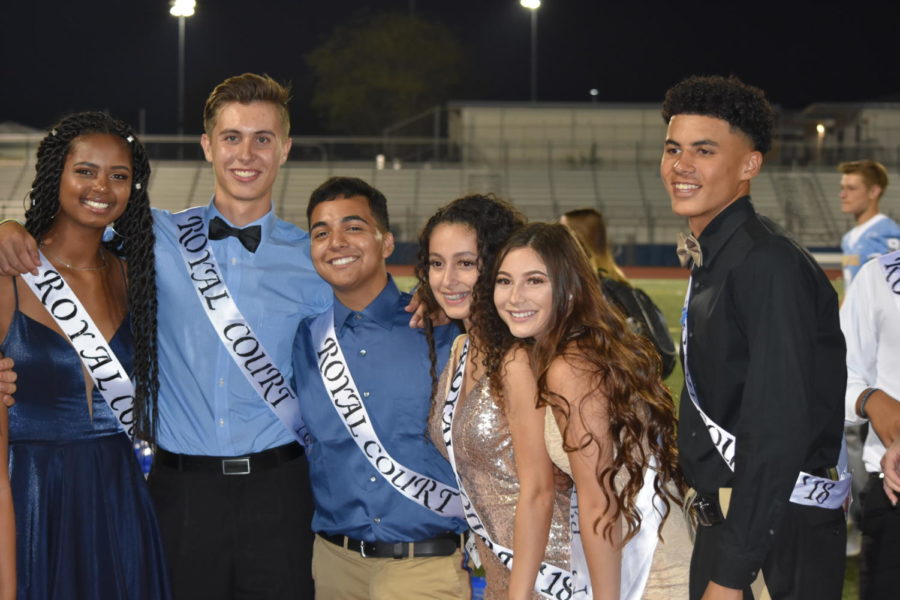 Every "leadership kid" knows Homecoming is the epitome of their year; Ms. Bancheiri, the HHS activities director, even calls the celebration "leadership's championship game." In the same way, tech week, the week of rehearsal for Rising Stars productions, is critical to the success of it's shows.
This year both Homecoming week and tech week were scheduled to collide, causing stress and problems for students involved in both activities.
   When Emily LaRussa (11), the Rising Stars costume crew head, first heard that Homecoming was going to intercept tech week, she couldn't believe it. She wondered how she was going to survive.
Each week is equally important to each program, making the unfortunate scheduling a problem for both sides. Mrs. Vance, the Rising Stars costume director, can often be found voicing her disdain for leadership, especially when she needs a missing "leadership kid" to try on their costume.
Valerie Santos(12), an actress for the rising stars as well as a leadership commissioner, was incredibly worried about the colliding dates.
"I was freaking out that I wasn't going to be able to balance leadership & theater out," said Santos.
   Homecoming presents the opportunity to unwind and have fun for some, but presents huge stressors for leadership students. Kendall Jensen (11), a returning leadership student and class officer said it this way:
   "Homecoming week is all about balancing out your time… it's rough to enjoy something that can be so stressful," said Jensen.
   Leadership students are required to work four mandatory hours of Homecoming through float building and other events of their choice. In addition they are required to attend the Homecoming dance as well as SLC decorating, cafeteria decorating, Homecoming week cleanup, and Homecoming set up.
   Jensen elaborated, "[during Homecoming week] I got four hours of sleep practically every night. If you spread yourself too thin, like I did, you will be way too stressed to enjoy anything."
   These students sacrifice sleep and sanity to create something memorable. The Rising Stars program acts with that same mindset when creating and developing their productions.
   Actors and technical crew kids alike dedicate hours on top of hours to create their shows. From building the set to setting props tables to running lines, among many other things, students participating in theater center their lives around the arts for weeks on end.
   Although they dedicate most of their time to the productions regularly, Tech Week is essential to show success. Tech Week, though the name can be deceiving, is two weeks of dress rehearsals in which students who are either acting or are on running crew stay at school from 3-10:00pm.
   As you can imagine, this week is equally as stressful as Homecoming week.
"It [homecoming & tech week scheduled at the same time] stressed me out because I knew homecoming week would be busy," said Mackenzie Holland (11).
   When these two crucial events collided, many students wondered how they were going to balance them both. People like Santos, Gilio, Ian Panella (12), Taeya Ross (11), and Keely Gleason (10) were able to figure it out, but others like Jensen gave up one activity.
Jensen participates in props crew as well as leadership, but when faced with the dilemma of a homecoming-tech-week, she had to step away from crew.
  " If Homecoming didn't happen to overlap I probably would have made the time to be a part of props crew because I love it," said Jensen.
Gilio had a different mindset based on her previous experience with both programs.
"Honestly I had to deal with it last year for Government Inspector. Where I was at rehearsal and then I'd leave for float building and then I'd run back," said Gilio.
Gilio expanded to describe the communication issues between each program, saying that each program communicates with the other through students.
"They say, 'hey! will you ask Fallows if…' or 'hey! can you tell leadership that…'," said Gilio
   Both programs need to improve themselves so that they can both better account for students. It is unfair and inconsiderate for each program to disregard the other. For the sake of students involved, communication needs to be better.