On My Block Season 2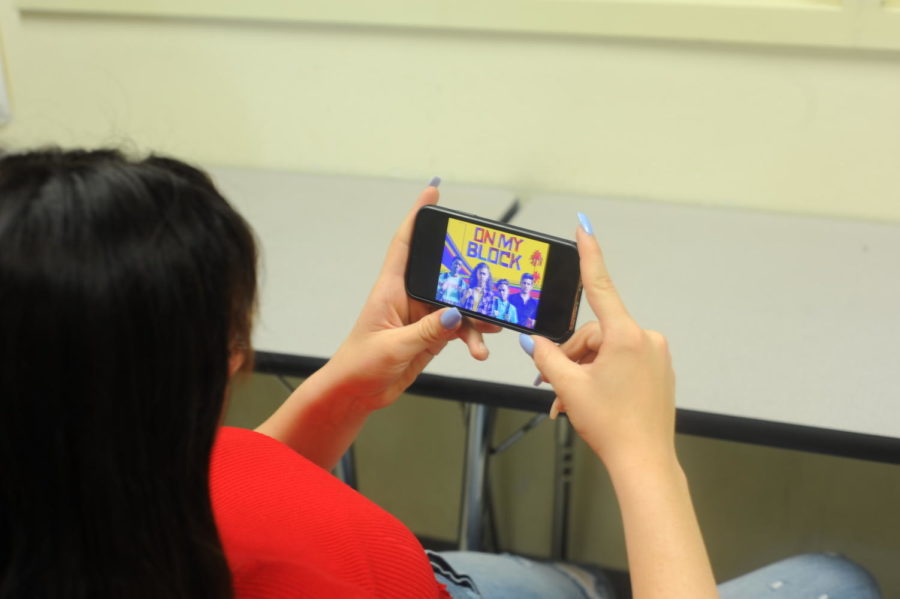 ***Spoilers Alert***
Ever since the trailer came out for the Netflix original series "On My Block" in the beginning of March, all who have watched have been waiting for the second season to be released to reveal the answers to all of the questions the audience has had. And now that it is finally here, people are already creating more theories and waiting for a third season.
With Ruby's (Jason Genao) post traumatic stress from Olivia's (Ronni Hawk) birthday, to Monse (Sierra Capri) finding her real mother, Cesar (Diego Tinoco) in hiding from the prophets, and Jamal (Brett Gray) being paranoid with the roller world money, there is so much to talk about this season. The show also managed to not only maintain an interesting story line but incorporated important issues into the show to send a message to its audience about topics such as mental health and racism.
Ruby's character played a very raw and impressive role in this season while focusing on mental health and specifically PTSD. Jason Genao, who plays Ruby in the show, even tweeted,
Genao, Jason (@thejasongenao) "I want to say thank you for those who are showing support. This version of Ruby is for those who are told emotions are for the weak and more so those struggling with mental health. Your platform is now too big for them to ignore. We see you (we see you jasmine voice)"12:11 PM – 30 Mar 2019. It is important for popular shows like these to address and bring light to social issues that many people struggle with. And Ruby's character displayed a very accurate representation of people with PTSD, along with depression and anxiety.
Racism was also talked about in this season, but there were many ways that it was brought up in the show. Ruby's brothers girlfriend being white, Cesar at the church and have to run from the ICE police, and the biggest mom is Monses mother. Sophia Hooker(10) says that it is important for these shows with a platform to talk about racism,
"I think they talked abut racism for all races, black, Mexican, and even white people and how they can all be affected." said hooker. It really showed the different perspectives of the different races and how each can experience different forms of oppression.
Aside from that, Jazmines character has become more likable this season and the show has explored and shown the audience a bit more about her backround and personal life to explain why she is the way she is. In the first season Jazmine was mostly described as annoying, or an outcast, but in this season we discover about her struggles with her dad and how she takes care of him in place of her mother and she goes on to say how she has to make herself happy and have confidence because if she doesn't then who is gonna do it for her? Kayla Fernadez (10) commented on Jazmines character saying,
"I feel like Jazmine is way funnier and everyone likes her now." said Fernandez. Everyone saw a more vulnerable side of all the cast characters but especially Jazmines in a sense that we see a shift in her for the better.
The show is one of Netflix's biggest shows out right now and everyone is already waiting for season 3 to see what else the cast will talk about and if they will address any other social issues. The whole cast plays loved characters for its entire audience and we everyone is looking forward to see what direction they will go in next.