Smollett: What's the Truth?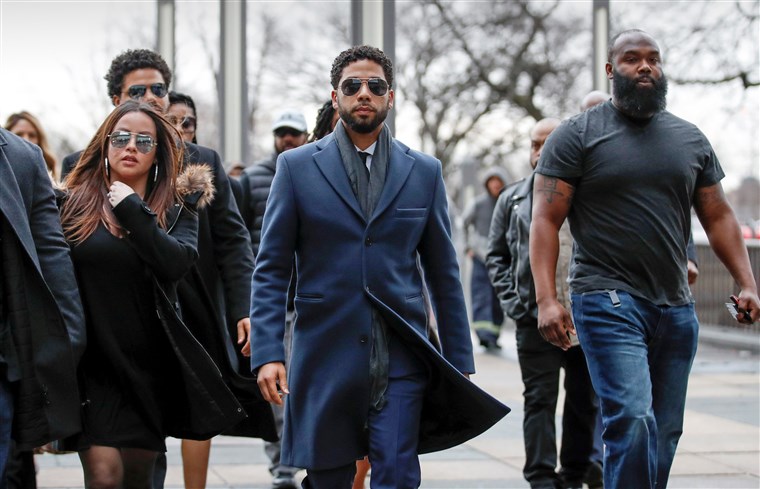 An innocent victim or scheming celebrity? Nobody but Jussie Smollett really knows the truth about what happened on the night of January 29th.
   The news that the state attorneys in Cooks County dropped all 16 charges against Jussie Smollett came as a big surprise to many around the nation following the Smollett case.
   Smollett's case first came to fame when he reported that he had been the victim of a racial and homophobic attack in late January. Social media support came to Smollett's aid immediately after the alleged attack, including politicians and other celebrities. After 2 weeks, Smollett would once again be in the limelight, but for staging the attack.
    For now, the public is still in confusion as to whether or not Smollett was attacked. Smollett has maintained his innocence the entire time the Chicago Police Department has been investigating the incident, even turning himself in to prove his innocence. Meanwhile, CPD found the two witnesses, brothers from Nigeria, and they have also pled their innocence.
   The sticky situation has been lingering cince Cook's County state attorneys charged Smollett on 16 different charges.
   However, it came by quite the surprise when all 16 charges were dropped by Cooks County, despite them saying that they believed Smollett to be guilty. All the court records were sealed at the same hearing that the charges were dropped at.
   Prosecutors on the case have reported that they don't mind if media attorneys try to get the records unsealed, Kimberly Foxx, a state attorney, even said that she "would prefer these records be made public".
   Despite these beliefs on the state attorneys behalf, Smollett and his team maintain Smollett's innocence and he has gotten off with community service and pay his $10,000 bond.
   President Trump tweeted about the situation, speaking on his outrage on the situation and making it clear that the FBI and Department of Justice would both be looking into the case.
   In the meantime, Jussie is being ordered to pay $130,000 to the city of Chicago for the overtime many detectives and officers worked looking into his case. Officials maintain that the case was a waste of their time, as he is guilty.
   As for the public, with records being sealed so quickly, the truth may take longer than expected to be uncovered.