6 Killed, 11 injured in Rome DUI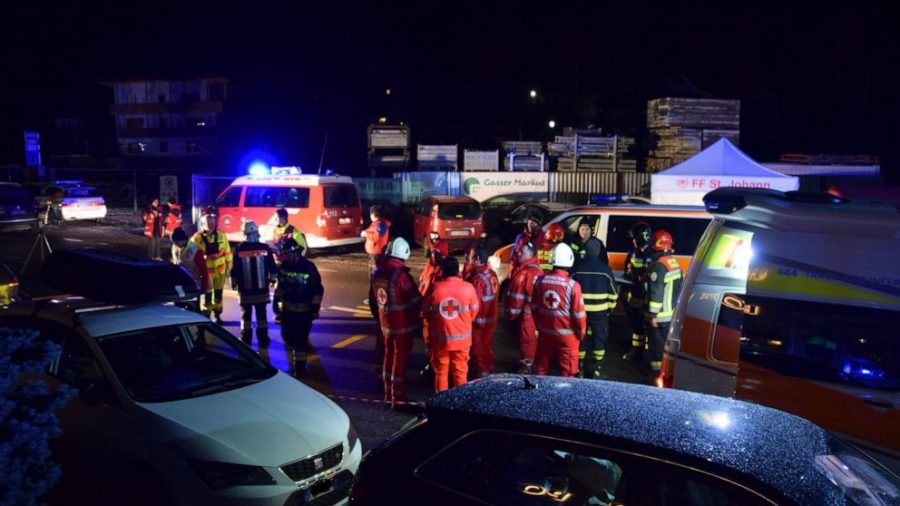 Rome – January 5, 2020, 6 German tourists were killed, and 11 others injured due to a drunk driver, who had a blood-alcohol level of nearly 4 times the Italian limit of 0.5 mg. This is equivalent to nearly one glass of wine, but he had 4 times the amount. He ran the tourists over as they were crossing the street.
     According to witnesses, the driver was going over the posted speed limit as well. According to Reidsitaly.com, the posted speed limit for urban areas in Italy is 50 kmph, which is equivalent to 31 mph. Officials say that the drunk driver was 27 years old.
     This tragic event occurred around 1:15 A.M on Sunday, as the victims were walking to the other side of the street from a nightclub. They were walking across the street to get a ride on the bus because they had been drinking.
     The accident was near the border of Austria and a couple of the severely injured victims were air lifted to their hospital.
     Most of the victims were between the ages of 20-25 years old. Most of them were from a city called North-Rhine Westphalia in Germany.
     They were vacationing in a common skiing spot, where the accident took place. The group were a part of a youth group in Germany; most likely in North -Rhine Westphalia.
     So many students here at Heritage High School have not heard about this. Students from Heritage High School were interviewed personally and felt remorse for the victims of this tragedy but had no knowledge that this had even taken place to begin with.
      Haley Bell (11) was incredibly upset when she found out how many people had been affected by this.
     "They just wanted to have fun and live, but their lives were taken away from them," said Bell.
      Bell was not the only student who was shocked to find out that a driver killed 6 people and injure 11 more. Mohammad Ahmadi (11) is one of the students who is absolutely stunned by the number of casualties.
     "Usually one or two people get run over during the same period of time, but to think that there were 6 people ran over . . . it's kind of more serious," said Ahmadi.
     Ahmadi also has a little bit of advice for people who are out on the road. He wants to make sure that drivers as well as pedestrians are being safe and staying aware of their surroundings.
     "I would just be very aware of my surroundings and if you're driving and you see a car acting very strange. . .just stay away from it and report the driver to authorities," said Ahmadi.
     Michael Plancarte (11) assumed that the driver was most likely mentally ill or had some reason to be debilitated. He thought there needed to be a reason to explain the number of casualties.
     "Either someone who was mentally incapacitated, or they weren't in the right state of mind," said Plancarte.
     Considering how many people were either killed or injured by this reckless driver, Plancarte makes a reasonable conclusion. After he discovered the truth, he was not surprised by it.
     Although there are things that happen that are out of our control, people can put in a conscious effort to stay safe. Stay away from suspicious people while driving or walking down the street. Never do anything that you do not feel comfortable doing regardless of the circumstance.