Creating a New Perspective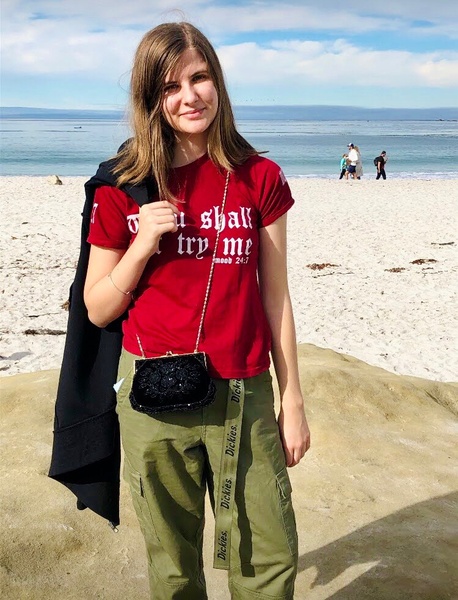 From Realism to Semi-realism to Surrealism,  Anna Capperauld (12) Is an inspiring artist who for as long as she can remember has loved all types of media. When it comes to art she tries her best in perfecting each of her pieces. She has been a part of an art organization called National Art Honor Society for the past four years  and has managed to work up to becoming the president of the club.
" I do art because It is a way for others to see my personality, passion, and my identity through my work, " said Capperauld.
Capperauld also enjoys more hands on arts and craft such as knitting, making homemade cards for family and friends, and painting.  She also enjoys photography to use as references for her future projects.
"My art has been influenced a lot by the artist Magritte René because he likes to experiment with logic and how the dreams and life converge. How one soul is not one entity but rather, multiple personalities combined," Said Capperauld.
Capperauld also is an  avid writer of which helps her come up with concepts for her pieces. She reads books such as Dorian Grey, Candade. She also enjoys reading Satire of which at times can be expressed in her work.
In the future Capperauld isn't sure exactly where she wants to go to University but, would rather experiment with her art and go to community college to experience what college really is about.
"Something that makes me happy, creative, and also won't be sitting at a desk and be able to express my opinions without being seen as just another employee," says Capperauld after being asked about what she believes is the best path for her.
Overall, Capperauld is a hard working artist who works up to her success through her independence as an artist. Through hard work and determination, Capperauld puts forth her best effort in making her audience perceive her and her art in a new perspective.