Johnny Depp vs Press: Depp Loses Libel Lawsuit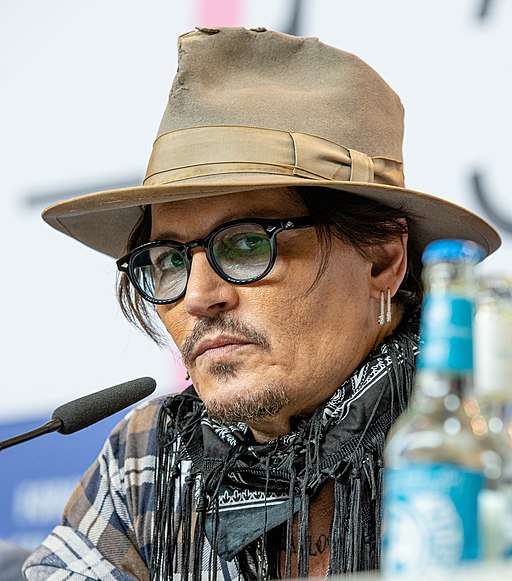 On Monday, November 2, the famous actor Johnny Depp lost his libel lawsuit against British newspaper The Sun for calling him a "wife-beater" in a published article in 2018. Depp sued the tabloid's publisher, News Groups Newspaper, and the author of the article who claimed Depp was violent to his ex-wife Amber Heard. The trial took place over three weeks across five different courts in the Royal Courts of Justice, being the biggest English libel trial of the 21st century.
   Amber Heard testified as the main witness of defense claiming that Depp became very aggressive when under the influence of alcohol and drugs. She stated 14 different times that he assaulted her by either hitting her, pulling her hair, or throwing bottles at her between 2013 and 2016.
   Natalia Ochoa (12), who even though is a fan of Johnny Depp, was pleased that Heard spoke out about her experience with abuse from Depp.
   "I'm glad that Amber Heard spoke out. I think it is really important that since celebrities have a lot of influence on others they can inspire others to speak out about domestic violence because I'm sure that there are many people that have lived it and are too afraid to publicly announce it," said Ochoa.
   Johnny Depp admitted to heavy drug use, saying he took marijuana, cocaine, ecstasy, magic mushrooms, and that he became addicted to opioid painkillers. However, he denied that the drugs made him violent and that the allegations were "sick" and "hoax."
   Johnny Depp and Amber Heard met in 2011 and married in 2015. The court was told that after 15 months Heard filed for divorce and got a restraining order against him.
   Depp told the court that Heard was lying and that she was the aggressive one in the relationship. He claimed that Heard would regularly attack him and that he lost the tip of his finger when she threw a vodka bottle at him during an argument.
   U.K Justice Andrew Nicol said that the defendants were able to prove that their allegations against Depp were "substantially true." He accepted Heard's evidence that Depp's personality was affected by alcohol and/or drugs causing him "to do things which he would not otherwise do and of which he might have no recollection afterwards."
   Since past cases have shown that Britain's libel laws usually favor public figures and are tough on media outlets, this decision was a huge victory for press freedom and The Sun, who has been standing up and campaigning for victims of domestic abuse for more than 20 years.
   Noor Abuaita (12), who is a journalist for Heritage Highschool, shared her opinion on the rights of newspapers and media outlets such as The Sun.
   "It was right for The Sun to publish this because newspapers and media outlets are our source into what is happening in the world and they have the right to publish what they want. It is also our right to know everything about who we may be supporting, including the bad," expressed Abuaita.
   However, this was a huge loss to Depp whose reputation is being, as he said, "seriously harmed." Warner Bros. responded by firing Depp from his role of the villain Gellert Grindelwald in the Fantastic Beast franchise, but from only one day of work Depp will still get his full salary of $10 million. Disney, who has been working on a reboot of the Pirates of the Caribbean franchise, has not yet responded and it is still unclear of Depp's future role.
   "I think it would be unfair to Johnny Depp and to us if they remove him from movies, especially Pirates of the Caribbean, because we grew up with him as the character of Jack Sparrow and if you put all the rumors and allegations aside he is still an amazing actor," explained Johanna Morales (12).
   After the decision was decided Depp's lawyers have stated that the famous Hollywood star does not plan to appeal. He is also suing Heard for $50 million in Virginia over a Washington Post essay she published, where she wrote about her experience being abused without mentioning Depp's name. Many believe that Depp will lose this case as well but people will have to wait for next year for the trial to take place to see the outcome.