Lending A Hand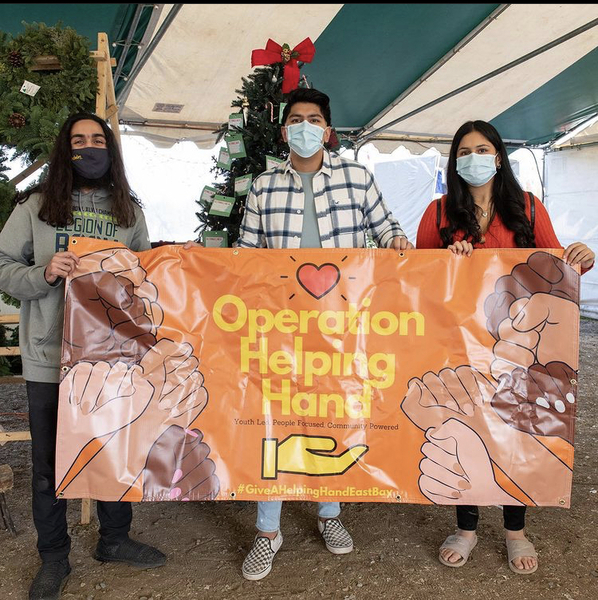 Manpreet Kaur (12) has been very giving of her time to the Heritage High School community and to local East Bay cities since her freshman year at Heritage High. National Honor Society President, March For Our Lives club founder, and Heritage's Varsity Tennis athlete has carved time in her busy schedule to start her own nonprofit along with Heritage students Maia Rasheed (12) and Jashan Sanghu (12) called Operation Helping Hand in the midst of the global pandemic.
   Operation Helping Hand focuses on giving back to people in Brentwood, especially marginalized communities, in areas dealing with voter suppression and food security. During the 2020 election, Kaur saw it as an opportunity to inform and mobilize inactive voters within the community. Operation Helping Hand started phone banking, which attempts to persuade citizens to get out and vote.
   "We started a different branch of our operation called Brentwood Votes where we advocated for getting marginalized communities to be aware of local candidates. People don't focus on local elections, so we thought that was important to raise more awareness for," stated Kaur.
   Kaur reflects on the beginning of her nonprofit, where members of the organization arranged a food drive that attracted the attention of local Brentwood Facebook groups and the Brentwood Press. The first challenge Operation Helping Hand decided to tackle was food insecurity in the East Bay community.
   "People are losing jobs and we saw it was very difficult for people. Our first drive was very successful, we collected over 500 lbs of food to donate. From that, we started branching off. So we started contacting local farms to donate leftover food that they didn't need. In good condition obviously," joked Kaur.
   Kaur has been passionate about social issues such as Black Lives Matter, gun violence, and people of the LGBTQI+ community's rights. She has transferred her political stance to a medical pose of inequality in the healthcare system internationally.
   "The pandemic really showed how much our medical care for all countries is lacking. Even in America. All the stuff I'm doing with Operation Helping Hand I'd like to continue and put to a larger scale globally," declared Kaur.
   Kaur hopes to attend her dream school, Stanford University, in fall 2021 to study medicine and specifically tend to communities who do not have proper healthcare and need it the most. Kaur mentioned organizations like Doctors Without Borders, an international medical humanitarian organization helping in over 70 countries globally, one that she hopes to work for in the future.