Brentwood Bowl Excitement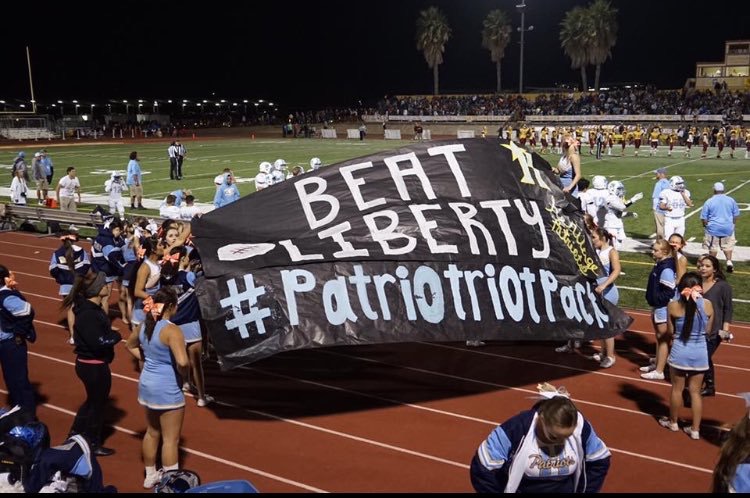 The Friday night lights illuminate the crimson and blue jerseys battling on the turf. The defense shutting down rushes and passes. The offense bulldozing through defenders into the in zone.
Ajay Lozada (10), a player on the Heritage football team, gives his opinion on this annual clash between Heritage and Liberty.
"I feel like it's going to be a good match between us and Liberty, even though we might get blown out," said Lozada.
This acknowledgement of defeat is common among Heritage students. They have come to assume that Heritage won't win the game based off of their performance during the season.
"It's fun to go but we're probably going to lose," said Jacob Murray (12), a student at Heritage.
This represents the overall attitude of most students that attend Heritage. Most Heritage students still attend the game because they have a good time during the game with their friends and enjoy the rivalry between the two schools.
When asked to give his thoughts on this, Marzell Urqhart (12) responded, "This is true, I don't expect Heritage to win at all, but it should be a very fun time with my friends."
Overall, the excitement towards the annual game is always throttled because of the good times had and the memories shared. It's the biggest game of the year for Heritage and it doesn't matter if they lose.