Brentwood Ice Rink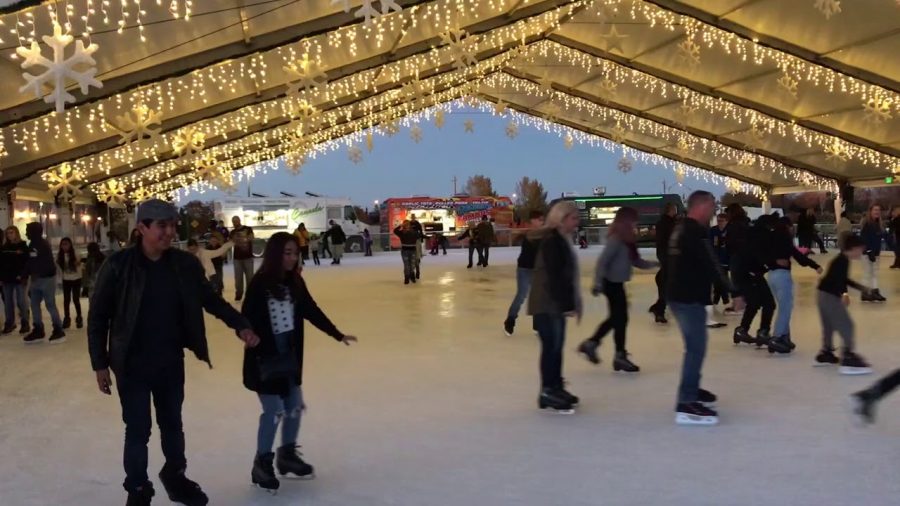 What many look forward to during the holiday season is holiday activity's. Some enjoy making gingerbread houses, some enjoy decorating a tree, but one of the most popular among the activities is ice skating.
     Brentwood had two ice rinks open during the holiday season. One was "Brentwood on Ice", located in Downtown Brentwood across from city hall, and the other was "Big Chill Brentwood", located in The Streets of Brentwood. The two rinks have been set up for the holiday season for a couple years now, but for this year, "Big Chill Brentwood" will not be set up, and a lot of people are upset.
     Many enjoyed going to "Big Chill Brentwood" because the ice rink was much larger than the ice rink in Downtown Brentwood. A bigger ice rink allowed more customers to skate which made it a popular spot to go to. The Streets Of Brentwood also offered more parking than the other ice rink.
     With now only having "Brentwood on Ice" open, the rink will become very crowded. Some do not mind, but many are upset. Junior Jenna Noriega is one among the many who are upset.
     "I'm a little upset the ice rink in The Streets isn't open because I enjoyed going there with my friends. We had a good time ice skating and trying not to fall everywhere," said Noriega(11).
     Tyler Leiser also enjoyed going to "Brentwood on ice" with friends and ice skating.
     "I liked going to the ice rink in the Streets because I live really close to it and it was easy to get parking. Hopefully it's open next year," stated Leiser(11).
     Although "Brentwood on Ice" is smaller, it is still a great place to go ice skating. The rink has a snack bar for food and drinks to be purchased and even has party rooms available to book.
     Helena Kostre enjoys going to the rink with her friends and family for the holiday season.
     "I like going to both of the ice rinks but I usually go to the one in downtown with my sister. The decorations are really nice there, said Kostre(11).
     With only one ice rink open in Brentwood it will get crowded, but that won't stop the fun of ice skating!