Spencer Rohrer: Alumni of 2016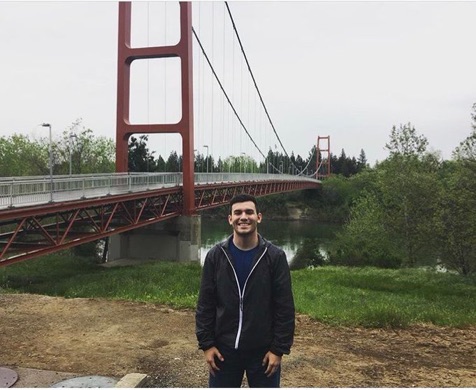 Once a Patriot, always a Patriot. Spencer Rohrer is a 2016 Heritage graduate who still openly shows his Patriot Pride as an assistant coach for the HHS track team in the Brentwood community.
  Rohrer was an extremely active member on campus as he participated in sports during every athletic season.                                                                                                    
  When recalling this time consuming experience Rohrer says, "The best part of high school was being involved in heritage athletics which included four years of football, three years of Track and Field, and one year of basketball."
  Yet the best part of his high school experience was also something he somewhat regretted. Since sports took up so much time Rohrer was not really able to participate in other school activities like link crew or leadership, which are things that he believes he would have excelled in. Taking part in all these sports not only made it harder to participate in other extracurriculars, but also strained his academics.
  "By far my biggest regret would have to be not staying on top of my school work as much as I wanted to. I didn't provide myself enough time to study for tests or finals and that ended up hurting my grade to an extent," said Rohrer
 But when he asked if he'd do anything differently he said that he would only change his one year of playing basketball into many more years of a high school experience.
   After graduation Rohrer went straight into attending college at Diablo Valley College located in Pleasant Hill. He later transferred to the more local Los Medanos College, from where he will transfer into Sacramento State in the spring.
  Being home has had it's benefits to Rohrer and those around him. He is an extremely vital part to Heritage's track team, as he organizes track meets, creates the notorious relay teams, and offers vital advice to other athletes who have chosen to follow in his footsteps.
   "Coming back to Heritage as a coach is something I didn't imagine doing after high school. Different paths take you different directions and mine happened to be staying in Brentwood and going to community college to better my education. I came back as a coach to give back to what the school has done for me the four years I was there and to give students a role model to look up to and become like one day," said Rohrer.
  All together Spencer Rohrer demonstrates Heritage's best. Although while in school he was mainly sports-minded, he is now striving to better himself and the community around him. He is an inspiration to many.