Alfreda Charway: Alumni of 2015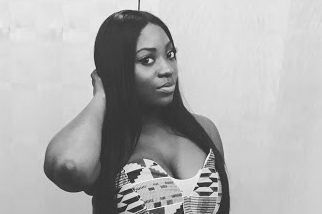 From a Heritage Patriot to a serving patriot, Alfreda Charway has gone on to many new endeavors following graduation. After graduating from class of 2015, she signed up to serve in the reserves of the army. After basic training in South Carolina, Charway spent a year in San Antonio studying biomedical engineering. Working in the army hospital, Charway worked with numerous hospital equipment and learned how to repair various instruments.
"It was a big change to go from sheltered high school to the army but it was an experience that transformed my character. It made me grow tremendously as a person," said Charway.
  After graduating from AIT in the beginning of 2017, Charway decided to accept her previously deferred college acceptance. Currently, Alfreda is beginning her major in biology at UC Riverside in pursuit of a medical career.
  During her four years at heritage, Charway was president of BSU and participated in theater as well as track during her freshman and sophomore year.
  "My favorite part was the carefree innocent fun I had with my friends and the connections I built with the staff," said Charway. Although many of her companions are spread out throughout California, they try to keep in contact during school breaks.
  "After high school I truly learned who my real friends are," said Charway, "It became harder to be in touch with my friends due to our busy schedules."
  Regardless, Charway has been able to meet many new people while in South Carolina, Texas, and Riverside.Charway is a member of the Ghanaian student union and a member of the school's dance club at UCR
  Although she enjoyed her time at heritage, there were many things that she wished she had learned before going to college.
  "I think heritage should hold classes that will help with real life issues like filing taxes, paying bills, and building credit."
  With the responsibilities of adulthood upon her, Charway balances the life of a college freshman and a soldier. Between the hectic agenda of a student and maintaining a social life, Charway fulfills her monthly requirement of drill meetings at her local base. Between the flights to LA and San Jose every couple weeks, Charway has a busy life to balance.
  In relation to the current graduating class, Charway said, "I advise seniors to take as many classes as they can at a community college because dual enrollment credits are better than AP credits. Save money by going to a community college before a 4 year. And most importantly try to learn the basics of living independently."