Tyler Dalldorf: Alumni of 2017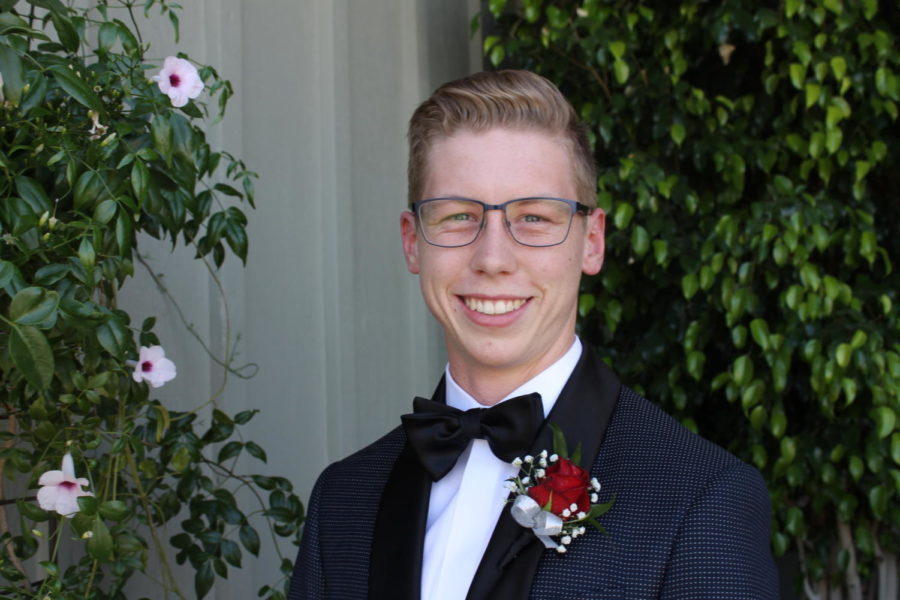 Once he was just "the blonde boy with the nickname of "health teacher's son", known by some for his impressive tennis skills. Now he is a college student majoring in Construction Management at Chico State University. One year almost done and three to go, Tyler Dalldorf is living the college life he's always wanted.
  Choosing which college to go to was tough for Dalldorf, especially when his dream school Cal Poly rejected his application for the major he wanted to complete. After some time though, he decided Chico was the right place for him.
  "Chico was just the right setting for me. Only challenging part was adjusting to a new town and area, but after a while, you get use to it," said Dalldorf.
  A few years ago, Dalldorf did not expect that he would be deciding to major in Construction Management and possibly minor in Business. It was only a few months until college application season when he knew that was the job for him.
  "It matched up with what I wanted to do and the kind of environment I'd like go work in while also have a nice stable income," explained Dalldorf.
  Before leaving his hometown of Brentwood to live in Chico for four years, Dalldorf graduated from Heritage High School. He was even apart of the Law, Government, and Public Service Academy during graduation.
  Dalldorf was also apart of many clubs and activities in High School; including Robotics, Mock Trials, and the Varsity Boys Tennis Team. Now in college, that part of his life has been put aside for a little bit.
  "Currently, I am not in any clubs or activities, but I might in the future," explained Dalldorf.
  After all his fun endeavours of high school, Dalldorf now gets to experience a new and rare adventure into his dream career world. Dalldorf was selected to go and intern for Hensel Phelps Construction Company which is located in San Jose for the summer, so he can learn and get real life experience in the field.
"I am really excited about this opportunity and that Hensel Phelps is giving me the chance this summer to work in the field and learn more about construction management," said Dalldorf.
  He has learned a lot throughout his many months of living alone and figuring out life for the first time without his family around.
  "Time moves faster than you want it to," realized Dalldorf when he was thinking about his time in high school.
  Dalldorf continues on with college and doesn't regret anything about his decision, but one thing that he suggests teenagers keep in mind when applying to college is:
   "You want to leave as far away as you can, but when you are so far you'll regret not being closer to home."