Getting Jazzy with the Patriots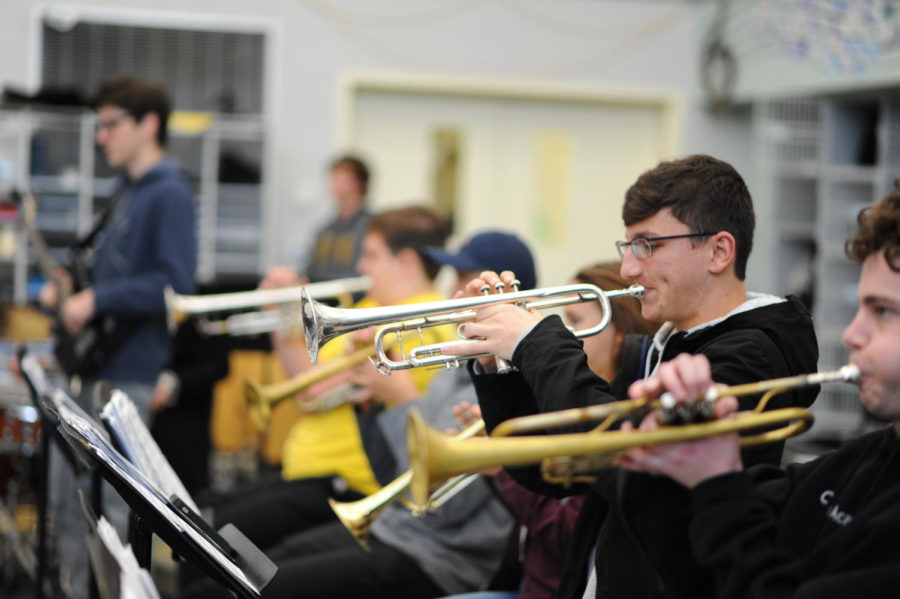 On Friday April 5th, the Heritage Jazz band will perform in their annual Spring Concert at 7pm in the theatre! Jazz Band  A, B, and C will appear in performance (A being the most advanced of the three).    The jazz band will also be accompanied by guest artist Jeanie Geiger, a Bay Area native who has dedicated over 20 years to music, and currently plays the trombone. Jeanie also currently is a  musician contractor, sheet-music arranger, librarian, and trombonist.
"The audience is in for a surprise because everyone in the band has been working very hard and the guest artist, Jeanie Geiger is a fabulous trombone player. And the performance will give the audience a true experience to see what it's like to collaborate with a more advanced player," said Ashley Barrett (10), a trumpet player in the Jazz A band.
The three jazz bands will be showcasing musical pieces which have been worked on since the beginning of the semester.
"I love being with the band, the most enjoyable part about performing is the amount of energy that everyone can feel with every piece, which creates a fun performing environment. Band this year has been so great, I feel like we are truly a family," said Kylie MacCarter (10), a clarinet player in the Wind Ensemble, and an alto saxophone player for the Jazz A Band.
The jazz band also hopes to not only showcase the musical pieces they've been working on for their annual trip to Reno, but to also show off the talent of the jazz musicians at Heritage.
"The band was really in sync and on tempo, you could tell they put a lot of effort into their work. The songs were also entertaining, the concert was overall really good," said Isabella Baeza (10) , an audience member of the Spring Concert.
The Heritage Jazz Band will move on later this month to perform in Reno Nevada as part of their annual trip, and the Heritage community looks forward to it!