Rock of Ages 2019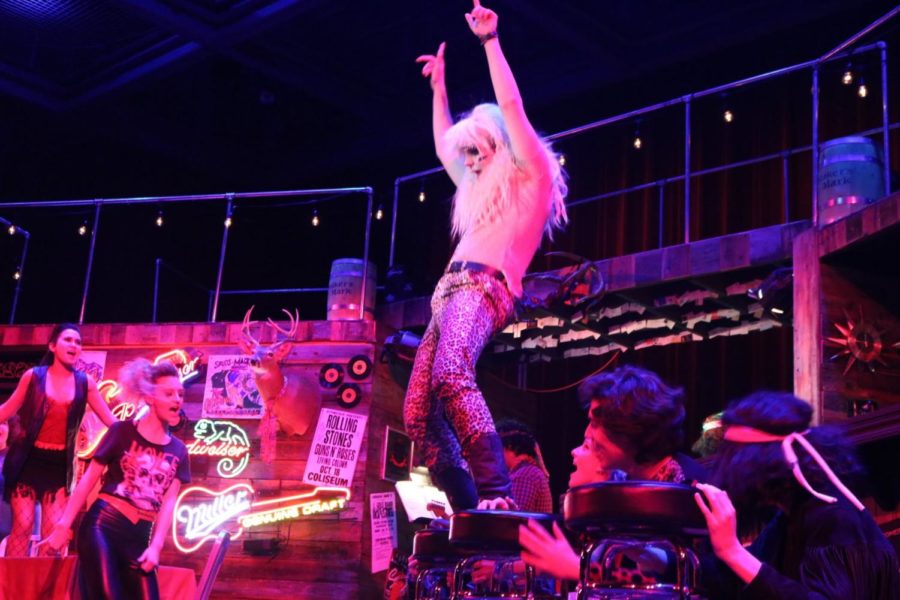 Come get your tickets! The 2019 Heritage High Rising Star's production of Rock of Ages is coming this month.
Tickets are available online or at the door, though seats are limited and selling out quickly! Student tickets are priced at 12$ and adults at 16$. Opening night is February 22nd, and the last show will be a matinee March 6th.
Rock of Ages is a "jukebox musical" which features classic 1980's rock, and iconic glam metal songs of the era. The show itself will star Daniel Simone, Olivia Bustos, and Elijah Lopez as leading/main roles, and many returning cast members in the ensembles.
"I think it is amazing how an idea can become something that everyone wants to experience. I can't wait to see Rock of Ages live on stage," said Ashley Yee (10) a theater student.
Crew and cast have been working since last fall and the set has been finalized as of the end of January. Both the cast and crew have worked incredibly hard and all the work has paid off.
"The Rock of Ages set shows just shows how hardworking and committed the different crews are. Each crew adds their own touch and in the end it all comes together to make an incredible set!" said Alyssa Corrie the Paint Crew head.
The construction of the set took over one month to build, and weeks to paint, and decorate, with neon lights, and handmade posters inspired by the 80's. And it's safe to say, the members of the set, props, and paint crew are very proud of their end result.
"I'm most looking forward to seeing what we all worked so hard on come to life, and I already know it's going to be great. My favorite part about crew was getting to work with so many amazing new people!" said Makena Johnson (11), a returning HHS Rising Stars crew member.
Rock of Ages is a show you won't want to miss! Be sure to get your tickets before they sell out, and see Heritage's own, very talented Rising Stars.